Collect Waivers Without Internet Connection
Support Both Apple IOS Devices And Android
Get your free trial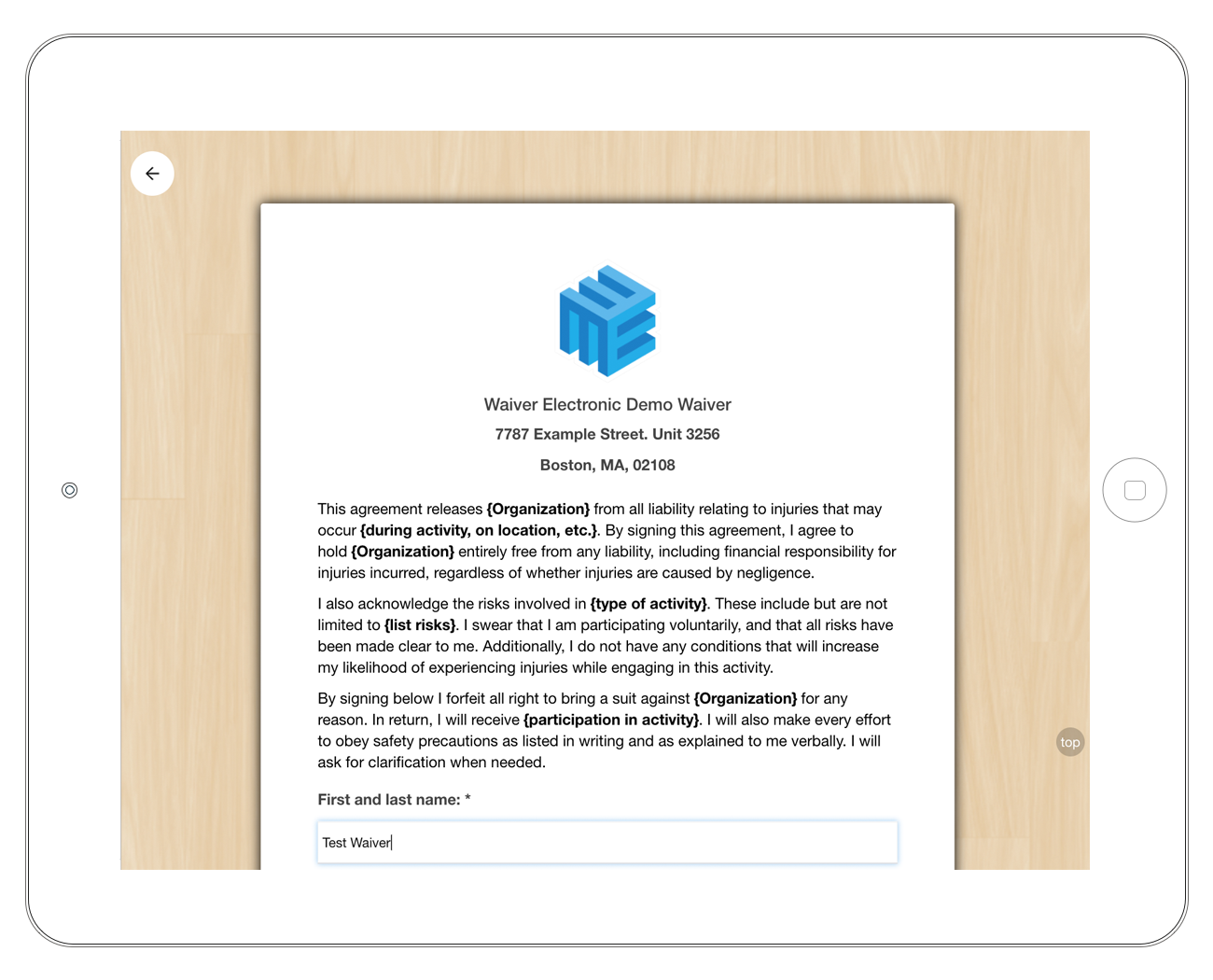 Features You Love
Set up as Kiosk
Download and install our app on IOS, Android smart phone or tablets. Setup as Kiosk.
No Internet Required
Bad internet connection? No Wifi available? Not a problem! You can turn on airplane mode on your smart devices and store your signed waivers locally. Upload these local waivers when stable WIFI available.
Take photo and Attach to Waivers.
You can scan the QR code on signed waivers and attach photos to them using the app.
Customize your Own Splash Page on App
Add your own logo, select the background you like, choose and create your own waiver list.
Highest Rating Waiver App in App Store